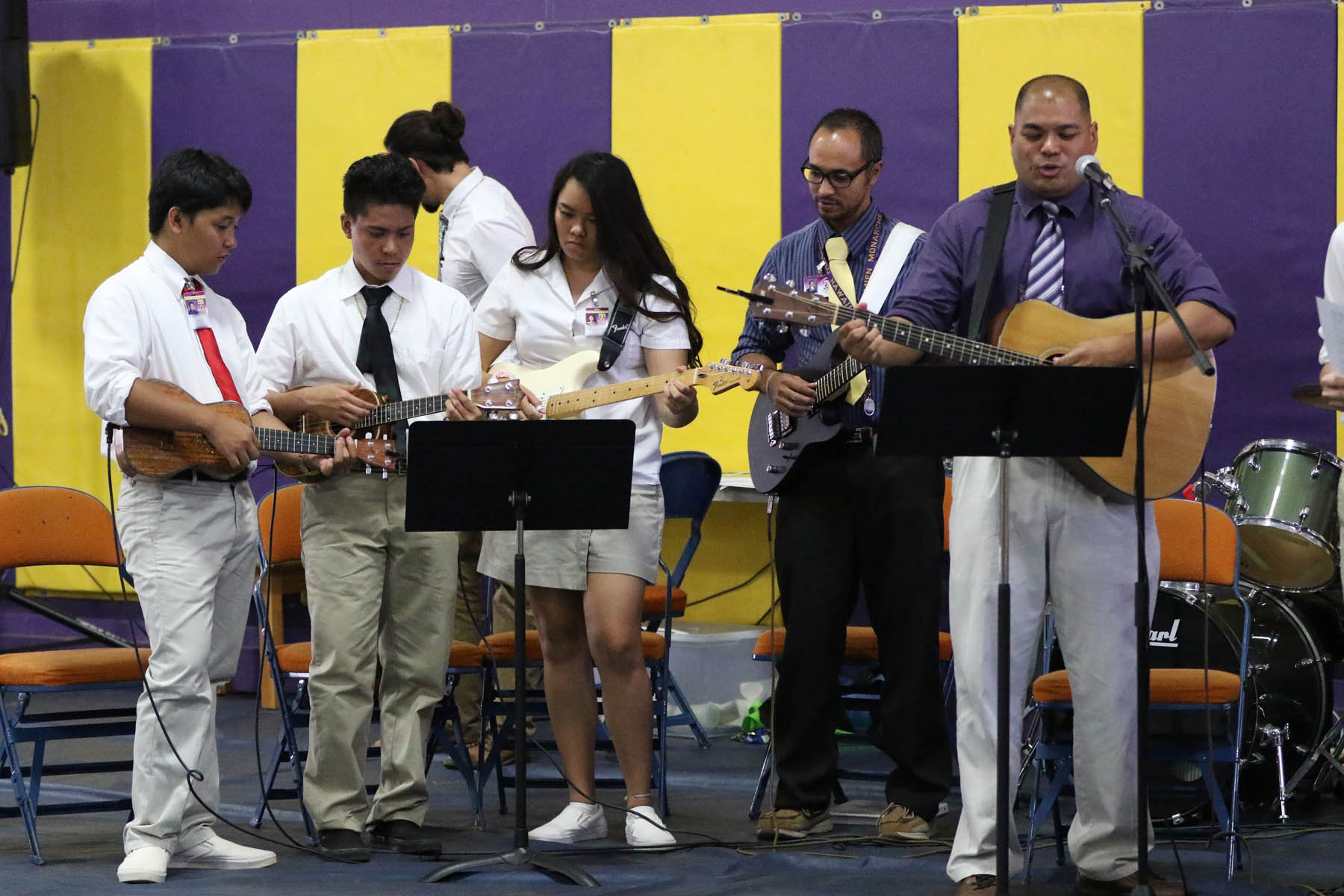 Our campus Music Ministry encourages the spiritual growth of students through performances at liturgies and other worship services. Participants take their roles as ministers seriously by demonstrating reverence and faith.
Music practices are held from 2:45 to 3:15 p.m. Mondays in the Brothers' Chapel.

Attendance at practices is expected unless there is a legitimate excuse.

Extracurricular activities that are not graded or do not receive credit do not qualify as excuses.

Students who cannot attend all practices may be allowed to perform at services if they possess adequate knowledge of the music.

Students lead the singing during services, which may involve solo performances.

On days when a service is scheduled, music ministers set up the gymnasium and sound system then clean up afterwards.
For more information on music ministry, please contact: